It's been awhile since my last post. Hope you are enjoying the holiday season as Christmas is right around the corner!
Since our first contest had experience an unexpected closure, we thought for sure this is OFFICIAL this time around.
:: Soarin Update! ::
Our fellow staff member Josh, made another status update on the latest developments on Soarin! Here's what he wrote on December 21, 2013 at 10:11 pm EST via Themagical's Facebook Group Page.
"Soarin' visitor engine is complete. Moving on... it's time to fit the last few pieces of the puzzle together." - Josh Stauffer
:::::
We want to 'THANK YOU' our devoted readers and followers of our community! We feel the need to return the favor by having this contest for all of you to enjoy!
On the behalf of Themagical Staff, we wish you all have a Merry Christmas and Happy Healthy New Year!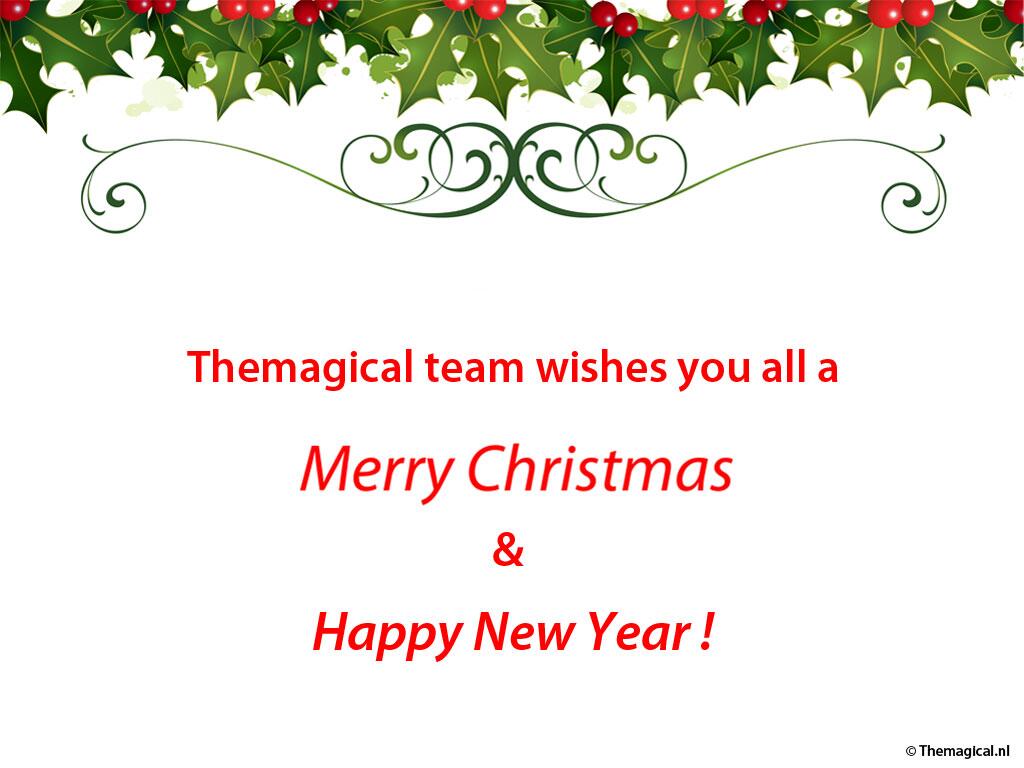 :: Presenting: Themagical.nl 'Magical Wishes' ! ::
***Contest will begin on December 21, 2013 at 4:00:00 am EST and will end on January 10, 2014 at 11:59:59 am EST. Prizes and Potential Winners will be drawn 'randomly' via random.org website and will be notified via email account. Click here to read the 'Official Rules'.***
How To Win:
- Open to all US Residence that resided in 50 states.
- You can enter daily until the promotion period has ended on Jan. 10, 2014.
- Entries must be sent via email to: sdt@themagical.nl
- Email entry must have the all following information or it will be disqualified.
- Subject Title: 'Magical Wishes' Entry
- First and Last name
- Mailing Address (Sorry No P.O. Box)
- City and State
- Zip Code
- Pick (one) prize of your choice you would like to win.
PRIZES: (Potential Winner's has one choice of the following prizes to be won below.)
25 VALID Coca-Cola Reward Point Codes!
Disney $25 Gift Card (US Funds)
$25 Dollar (US Funds) via Paypal
Apple's Mac OSX *Snow Leopard Operating Disk ($30 Value)
(* 10.6.3 DVD-ROM Full Version in Sealed Retail Box)
*Mario & Sonic at the London 2012 Olympic Games (Nintendo 3DS)
(
*
Retail Value: $39.95 Sealed, never been used.)
Themagical isn't endorsed, sponsored, affiliated by the companies that are featured on this blog post. All rights reserved. No copyright infringement intended. © Disney . Disney Name, Mickey Mouse, Disney Logo, Disney Font is copyrighted by the Walt Disney Company.
© Sega , Sega name & logo, Sega characters & likeness are copyrighted by Sega Company.
© Nintendo , Nintendo Name , Logo, Likeness, Nintendo 3DS are copyrighted by Nintendo USA Company & Nintendo World Wide Company. © Apple , Apple Name, Snow Leopard Name/ Image & Likeness/ Mac OSX are copyrighted by Apple, Inc. © Coca-Cola , Coca-Cola name / image, coco-cola polar bears, silhouette coke bottle, Coca-Cola Font & Orb Logo & Image, Open Up Happiness are registered trademarks of the Coca-Cola Company. © Paypal , Paypal Font / Name / Color Font Style, Paypal verified / Buy Now / Donate Buttons are trademarks of the Paypal Company.