Hello Friends!
Themagical team is happy to announce the newest#html5 simulation to be added for Themagical's website....
Introducing...Walt Disney World Resort "Seven Dwarfs Mine Train" simulation!
:: Moving Forward with #HTML5 ::
With moving forward with #HTLM5 development away from Adobe Flash program, this is the '2nd' simulation to be added for Themagical's website.
This allows us to reach more to our viewing audience who uses Apple/Android smartphones and tablet devices without the need of creating an additional application.
Most of the newest smartphones / tablet devices can view #HTML5 creative content by using their mobile browsers via Chrome, Firefox, and Microsoft Edge which is a huge leap as technology continues to improve.
We are still migrating the other simulations over from Flash to #HTML5 but finding a proper application to keep intact the coding of the simulation is a bit challenging to find at the moment. We are still searching for other options....
© Disney |
© Themagical.nl
:: Additional Features Coming Soon ::
While the release of the simulation is now available to play, we will be still adding additional features for this simulation.
Keep in mind that we are doing this out of our free time during our regular work schedule and family activities. We will be adding new features, UI tweaks, and bug fixes along the way.
If you still find something wrong that doesn't seem right in the simulation, please let us know on our forums and email. You can email us at: sdt_themagical@outlook.com and mention in the subject title: "Seven Dwarfs Sim Issues".
:: ::#TMNew Simulation in the works! ::
We're back with an all-new #TMNewSim #HTML5 simulation at Themagical.nl ! With the import of #sevendwarfsminetrain simulation coding, this will speed the development process much faster!
Here's our 'first official' teaser of the newest upcoming simulation! Do you have any thoughts or guesses what could it be?
Be sure to keep your eyes peeled as we are working fast on this newest simulation! Use our hashtag to keep up with the latest sneak previews and possible 'on the spot' beta testing of this newest simulation!!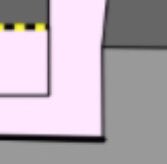 :: Beta Testing Soon for the #TMNew Sim ::
We need your help! We are looking for those who are eager to find the glitches, testing on their devices via PC / Smartphones / Tablets , and as well having fun testing out the latest simulation(s) for Themagical.
We will be opening up the beta testing soon for this newest simulation, so be sure on the look out on how to join this fun and entertaining elite group.
If you want to join this group, send us an email at sdt_themagical@outlook.com and subject title "TMNewSim beta testing".
:: Closing Thoughts ::
We thank you all for your support and comments on our social media outlets on how we are doing over at Themagical.
We understand your passion on our simulations and we greatly appreciate your feedback on any issues you may have with our simulations.
We wouldn't be here if it wasn't for you enjoying our simulations, we 'Thank you' sincerely!
Stay Tuned for more updates on our upcoming #TMNewSim !!!