© Disney Photo: Grizzly River Run Attraction
Making a "BIG SPLASH" today, 'Grizzly River Run' simulation has now arrived!
:: 1 year today ::
Grizzly River Run has been in the making for 1 year today. This development has been in the works while Soarin was being developed at the same time.
Martijn felt that a new simulation should be in the works since Soarin simulation was having 'fly delays' on the coding and very limited free time that Josh had.
So the team felt something should be in the works so not only one simulation was released but TWO!
:: Grizzly River Run Simulation ::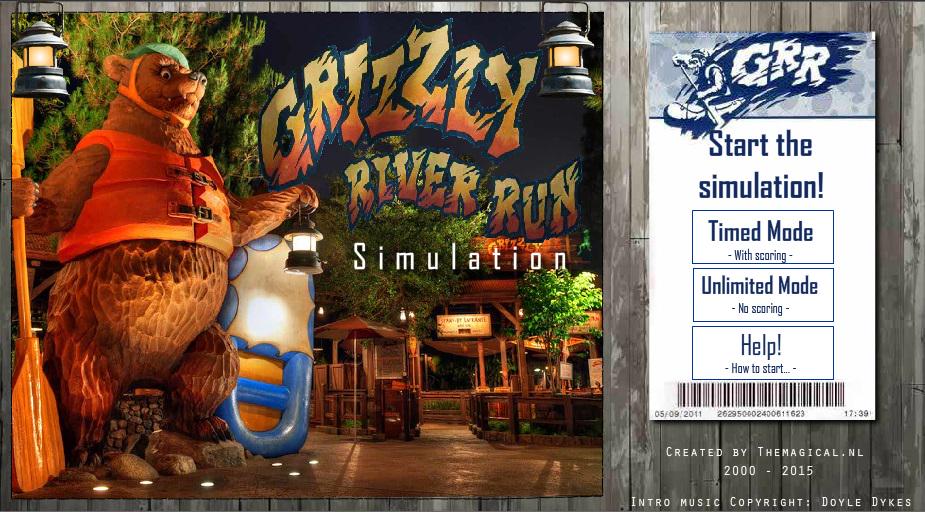 © Disney | © Themagical.nl
This simulation is the 'FIRST' of its kind for Themagical as a water attraction. Water attractions has been a interesting topic with the team since there's a few great rides at the Disney Parks.
New features have been added to this simulation and graphical interface as well.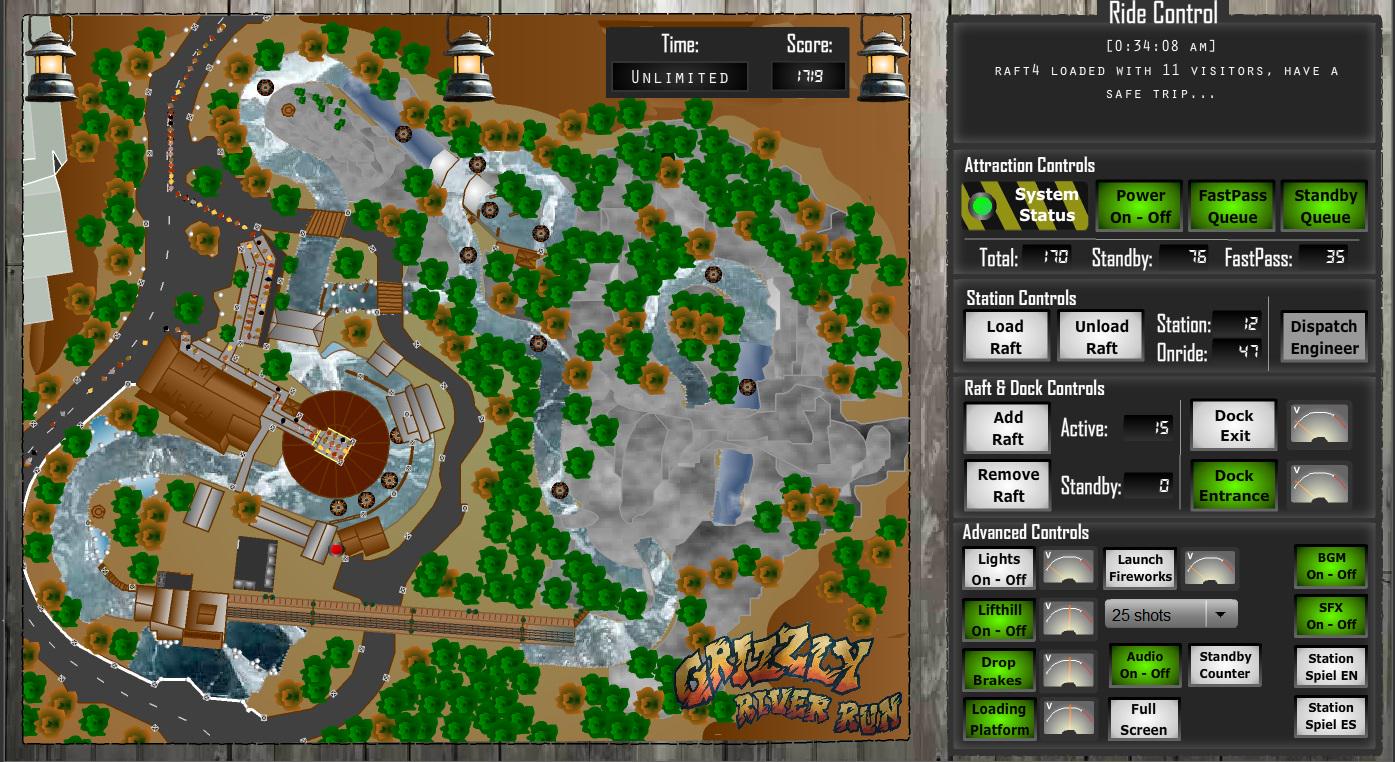 © Disney | © Themagical.nl
We are excited to announce that 'Grizzly River Run Simulation' is now ready to make a "BIG SPLASH" online!
Join in the fun! Play it now at
http://www.themagical.nl/
:: New project plans and more::
"After the Grizzly River Run Simulation, I will try to find some spare time to start a new project, but with my busy family life, I'm never sure if there is enough time to create another challenging simulation. And beside that, Flash is getting less and less support, so HTML5 will be probably my next standard. This has the advantage (lie for example the Soarin Simulation), that it will run on virtually all platforms, like PC, Mac and Linux, as long as you have a modern internet browser, like Firefox or Chrome." - Martijn Leseman (founder/webmaster of Themagical)
:: #TMNewSim ::
As we wrap up on this simulation, we are in the works for our "NEXT BIG SIMULATION". Stay Tuned and watch the hashtag in our social media outlets on Facebook and Twitter.
The beta testing group is closed for now but we'll be opening up a bit later this summer. More details on how to join coming soon!
Look for #TMNewSim !!
Until then,
Reighard