Hello Friends
!
Wishing you all a happy and healthy 'New Year'! Thank you for all your support in playing our simulations over these years!
It's amazing that 20 years has gone by since coming online on December 1, 2000! We are very excited on what the coming future holds as we move forward from Adobe Flash to HTML5 simulations.
Thank you again! Happy New Year 2020!!
:: Dorney Park's "Dominator" simulation is 'Now Available'! ::
Releasing today on January 1, 2020 , Dorney Park & Wildwater Kingdom in Allentown Pennsylvania USA "Dominator" space blasting tower simulation is "Now Available" for your enjoyment!
We want to thank all our beta testers who helped us test this newest #HTML5 simulation. They helped us find bug issues/glitches and of course made some suggestions to help this simulation better.
Head over to Themagical.nl and click on "Dominator" at the top of the website to play!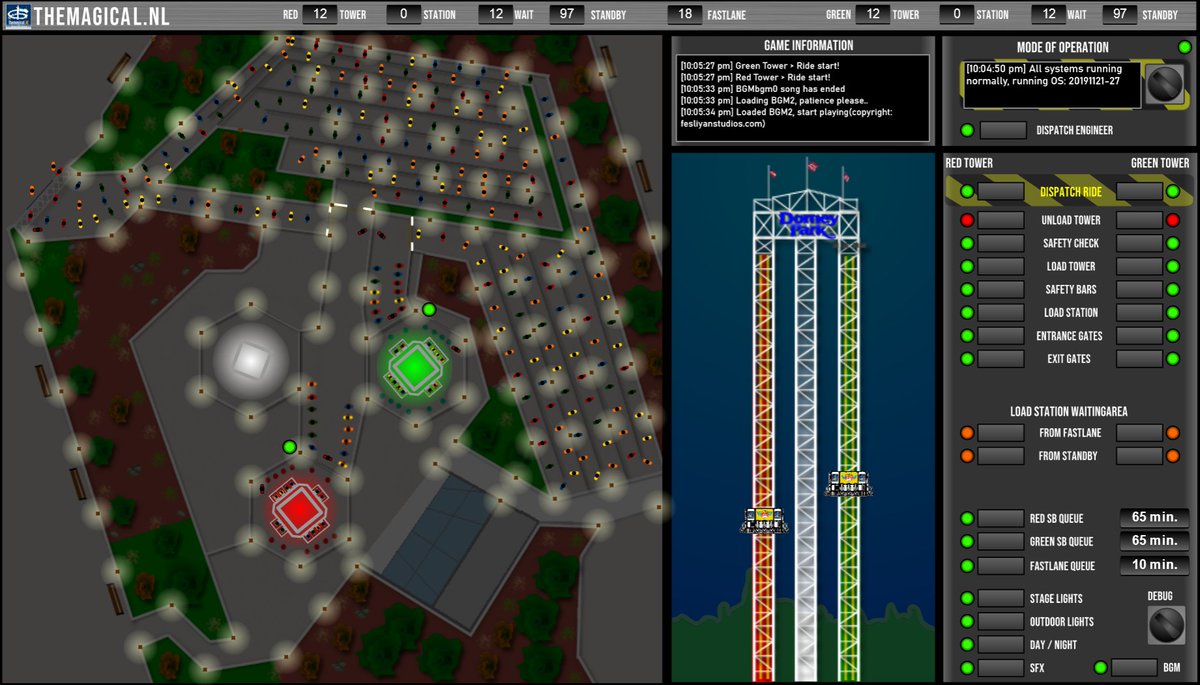 © Cedar Fair L.P. | © Themagical.nl | © DorneyOnline.com
:: #TMNewSim 'Project 2020' and #Themagical20 ::
Starting on January 1, 2020 , we announced a new simulation will be coming soon with the tagline: "Project 2020". At this time, we are currently looking over our options on what will be a great simulation from your suggestions that we've got over the years.
We will be considering all suggestions and ideas for possible future simulations for Themagical. We are also looking for a better cms and arcade feature option as we are moving forward away from Adobe Flash and using HTML5 for all future simulation development.
Stay tuned for more information by following our social media outlets and our hashtag : #TMNewSim
:: #Themagical20 ::
Themagical will be celebrating 20 years online this coming December 1, 2020! Even though it's far away right now, we will be sharing some fun new information about this special day.
We have some fun things planned for you to join in the fun! We are excited for this opportunity to share with you all and as well some of our friends will be helping us along the way to help us celebrate this wonderful event!
Be sure to follow the official hashtag : #Themagical20 on our social media outlets and this blog for all the latest news about this exciting event!
If you have any questions in regards to this special event or you are wanting to help us share some fun for our fans of Themagical, send me an email!
You can email at: sdt_themagical@outlook.com add the subject title: "Themagical 20 help"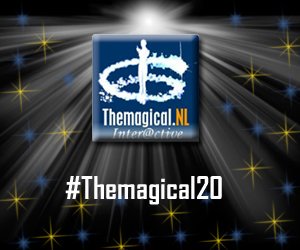 :: Closing Thoughts ::
Thank you all for enjoying our journey from the last decade from playing our simulations to reading this blog.
We are excited on what's ahead of us and we appreciate you all for joining us by playing our simulations and sharing this site to your friends and family!
2020 is already looking exciting with our release of 'Dominator Simulation', our upcoming future project and Themagical's 20th year celebration!
Until Then,
Reighard