Hello Friends,
Wishing all our friends "Happy Fall Ya'll" ! Fall has officially arrived and the summer season is now over (unless you go to somewhere tropical and warm, then you have an extended summer season feel. LOL).
As the weather changes to a colder crisper air, colorful leaves changing, and everything 'pumpkin spice'!
However you celebrate this time of year, have a wonderful 'Fall Season'!

:: #TMNewSim details : Beta Testing Available Today ! ::
Back in March of this year, I've made a tweet about our newest upcoming #HTML5 simulation that was in 'Blue Sky' phase. Well, I'm happy to share with you some additional details with you.
Martijn and myself (Reighard) , made a decision on the newest simulation creation. We decided that we will creating a new simulation for our partner site 'DorneyOnline.com' .
Josh Stauffer (webmaster at DorneyOnline.com / Simulation Creator) gave us the 'green-light' to proceed with our idea for his site.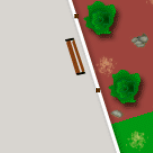 — Randy Reighard (@randydorney) May 25, 2019
Any Thoughts what it could be??
Our beta testers are getting their hands on this newest upcoming simulation today! They will be testing this simulation and catching those pesky bugs/glitches!
We appreciate their help on getting this simulation ready for the general public and of course their suggestions to make this simulation a better experience.
Follow their feedback and comments by follow our official hashtag: #TMNewSim on the social platforms!
If you are looking to join our 'beta testing' group, make sure you read all our requirements by clicking here: http://randydorney.blogspot.com/p/beta-testing-qa.html
If you met our requirements or have any additional questions, please send me an email at sdt_themagical@outlook.com .
:: Closing Thoughts ::
Thank you our readers who read my postings. I know it can be a long delay from not reading anything new. I hope this helps!
Until Then,
Reighard