Hello Friends,
Seems like every post that I do, I seem to apologies for the long quite breaks between months. (I'm Sorry!) Let's keep it moving and onwards with this posting shall we?
:: Happy Memorial Day (for those who are celebrating in the United States) ::
For us Americans, we are celebrating a day of remembrance of those who sacrifice their lives for our freedom to enjoy here and as well those who are currently serving our military right now.
Thank you!
To read '7 Interesting Facts About Memorial Day', click here!
Usually on this day as well, mostly all nationwide amusement parks who closed for the winter season will be opening everyday now for the season.
I'm get excited to enjoy my favorite local amusement parks here and as well looking forward on nice hot warm weather too!

Back in March of this year, I've made a tweet about our newest upcoming #HTML5 simulation that was in 'Blue Sky' phase. Well, I'm happy to share with you some additional details with you.
Martijn and myself (Reighard) , made a decision on the newest simulation creation. We decided that we will creating a new simulation for our partner site 'DorneyOnline.com' .
Josh Stauffer (webmaster at DorneyOnline.com / Simulation Creator) gave us the 'green-light' to proceed with our idea for his site.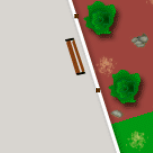 — Randy Reighard (@randydorney) May 25, 2019
Any Thoughts what it could be??
:: Closing Thoughts ::
Thank you our readers who read my postings. I know it can be a long delay from not reading anything new. I hope this helps!
More details coming soon about on 'beta testing' this particular simulation!
Until Then,
Reighard