Hey Friends!
As you've already now know that the 'Magical Wishes' promotion has concluded. Thank you to those who's entered into the contest.
Those who've entered the contest will be getting an email from me on who won the contest and their prize they wanted to win. Congratulations to those who've won!
:: Soarin Update: Flight Information Status ::
This 'flight information chart' shows the latest updates on the upcoming simulation for Themagical
As our theme is flying and soarin on glider planes, I thought it would appropriate on creating a 'flight status chart' as you see in airports. It's only conceptual design ONLY and will not be reflected in the final version of Soarin.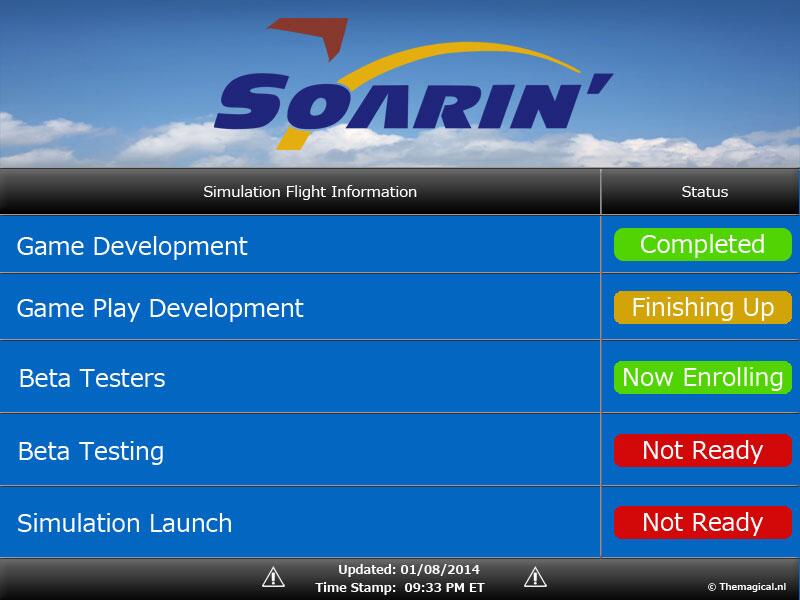 ( ** Click on image to view larger. )