Hey Friends!
I hope you are all enjoying your summer vacation / break! I know many of you are enjoying the summer time by playing outside games, going to the beaches, going to amusement parks (my favorite time of the summer) and eating great outdoor grill food (YUM!) !
:: Recap: Blog Update ::
Yes, I know many of you are wondering "what's going on the blog, I haven't seen anything new to read. Is everything OK?"
No need to worry friends, I'm still here. It's been really busy with my job in my personal life and as well doing other personal matters that has been taking my free time away from the internet.
With that in mind, I have been overseeing the progress beta testing from the testers over month or so since the 'beta-ready' of Soarin. By which has been keeping me a bit busy responding to the emails and reporting them to Josh who help create the simulation.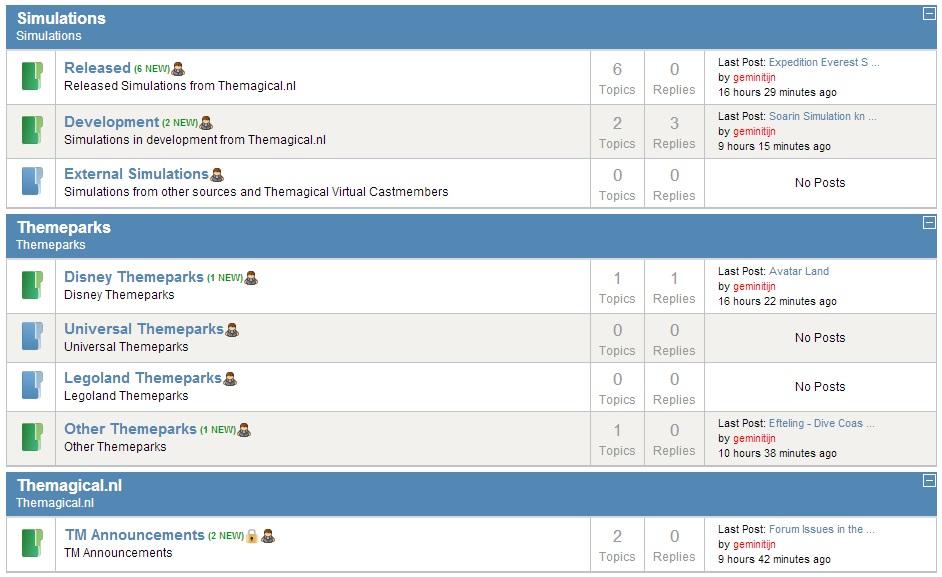 :: Forums are BACK! ::
That's right, since the closure in 2011 the Themagical staff thought really hard about this decision of returning the forum feature.
From a user of the forum had caused disruption on the site, made us remove it due to the person didn't cooperate of using the feature on our website.
Now, rules of the forums will be FULL Force and monitored by the staff and waiting for approval of your posting. If we feel your posting isn't up to the standards of the rules of the forum, your post will not be posted and result warning will follow if not corrected.
You can read all our rules by clicking here or click on the the tab that reads 'forum rules'.
:: Soarin Updates ::
Things are coming along nicely as for reports from our testers. Josh has been working very hard on the bugs and has already made the new changes from their reports.
If all goes well, we make see it coming closer for a general release! Be sure to follow their progress on our social media accounts on Twitter & Facebook via hashtag: #SoarinSim
Also you can read up on their discussions over at our forum page section! Click here to read more about it!
:: Closing Thoughts ::
Seems like I just made a post no that long ago and now I have to sign off for this posting.
Thank you to all our readers and community for reading up on what's new and happening over at Themagical.
We will be revealing something real soon but we won't reveal too much about it quite it! This is something in the works for awhile. So Stay Tuned!
Until Then,
Reighard